In the high quality manufacturing industries of Turkey, reliable metal cutting machinery is a driver to sustain economic growth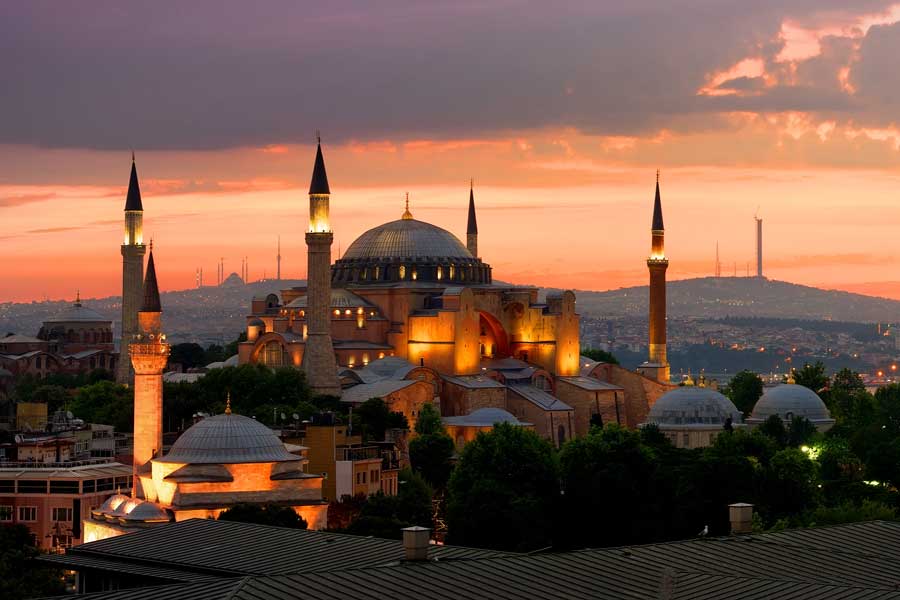 Why is there a high demand for semi automatic metal cutting bandsaws from Turkish metal manufacturing industries? The answer can be found in how Turkey continues to maintain steady growth as a manufacturing center in 2023. Turkey manufacturing output has bounced back convincingly after Covid despite recent national economic setbacks and natural disasters.
What Makes The Turkish Manufacturing Industry Successful?
Every country relies on manufacturing for a significant proportion of economic growth. This is especially true of countries like China and Turkey, where manufacturing generates a significant proportion of income. There are, however, differences between Turkish manufacturing and Chinese manufacturing because of their target markets and manufacturing technology.
Turkish manufacturers focus on high quality products
Turkey manufactures products of a higher quality than are commonly manufactured by mass-market suppliers of similar products from China. This makes Turkey a desirable partner for global companies looking for OEM manufacturing of products that meet high quality standards.
Turkish manufacturers export own brand and OEM products
Turkey also has a strong domestic base for manufacturing goods for export. We know that fabricators rely on high quality metal cutting bandsaws to maximize profitability and ensure long term success. It should not be surprising that there is a high demand in Turkey for high quality metal cutting machinery.
What type of metal cutting bandsaw works best for Turkish manufacturers?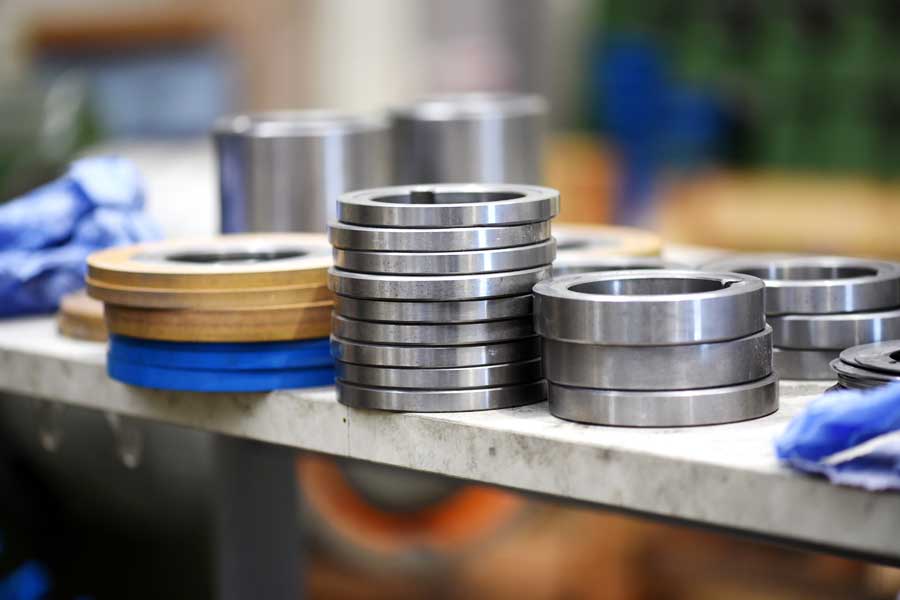 There are three main types of metal cutting bandsaw: vertical, horizontal and dual column. There are different models of each type and each has a range of accessories. We find that horizontal metal cutting bandsaws, and particularly semi automatic horizontal metal cutting bandsaws, are the most popular choice for busy metal fabrication businesses.
Semi Auto Metal Cutting Bandsaws Are An Economical & Reliable Solution
For many small to medium sized enterprises (SMEs) in the Turkish metal manufacturing sector, the optimum solution for metal cutting is the semi auto metal cutting bandsaw. These enable rapid, reliable, repeat cutting of stock to lengths ready for the next process while being comparatively easy and effortless to use by a trained operator.
Why Are Horizontal Metal Cutting Bandsaws Preferred By Turkish Fabricators?
Horizontal metal cutting bandsaws are the type most commonly used by Turkish fabricators because they offer flexible options for cutting, are cost effective, and easy for an operator to use. These three features make them the preferred choice for almost all manufacturers.
---
Three main benefits of horizontal metal cutting bandsaws
Flexible cutting options
Cost effective
Easy to operate
---
Most horizontal metal cutting bandsaws rely on gravity or operator pressure to perform the cutting action, but some are hydraulically assisted. There are multiple accessories and options for horizontal metal cutting bandsaws, including rotating vices and bases which enable miter cuts.
Semi automatic horizontal metal cutting bandsaws are automated with hydraulics to lift the cutting bow and minimize operator fatigue. This makes semi auto horizontal metal cutting bandsaws the best option for Turkish manufacturing companies as they offer the most reliable, flexible, accurate and operator-friendly method for precise production-line cutting of metal stock.
---
Three additional benefits of semi automatic metal cutting bandsaws
Reliable and dependable
Accurate cutting action
Operator-friendly, reducing fatigue
---
What about vertical and dual column metal cutting bandsaws?
Vertical metal cutting bandsaws and dual column metal cutting bandsaws are the other options open to manufacturers who need to cut stock into precise lengths and at accurate angles. These are less popular with metal product manufacturers in Turkey for four reasons.
Vertical bandsaws require greater operator supervision
Accurate cutting requires more preparation with vertical bandsaws
Dual column bandsaws are very accurate but more expensive
Cutting speed with dual column bandsaws is often slower than horizontal bandsaws
For very high precision, however, dual column metal cutting bandsaws like our RF300 model provide additional peace of mind and security of operation for Turkish manufacturers seeking even more stability through the cut.
Rong Fu metal cutting bandsaws for Turkish manufacturers
For a metal cutting bandsaw manufacturer, meeting the needs of Turkish manufacturers is part of our standard service to the global metal fabrication market. By manufacturing a wide range of manual and semi-automatic metal cutting bandsaws we are able to supply Turkish fabricators of all sizes, from the smallest workshops to large scale machining services.
---
Four reasons Rong Fu metal cutting bandsaws are used in Turkish manufacturing
The Rong Fu metal cutting bandsaw range meets the needs of any type of workshop
Semi automatic metal cutting bandsaws protect operators from fatigue
Capable of versatile angle and miter cutting
Flexible gravity or pull down cutting operation
---
In the fast paced environment of busy Turkish manufacturing companies, our range of semi-automatic metal cutting bandsaws are especially important. Because the semi-automatic metal cutting bandsaw has power assistance to lift the saw bow up for the operator to prepare for the next cut, the operator does not become fatigued by repeated lifting of a heavy saw bow.
Swivel head options enable easy miter cuts, and for the cutting cycle, there is a choice of gravity feed or pull-down operation. Pull-down cutting is quick, but also requires some operator effort. Gravity feed is slower but usually gives more predictable results.
Rong Fu metal cutting bandsaw quality systems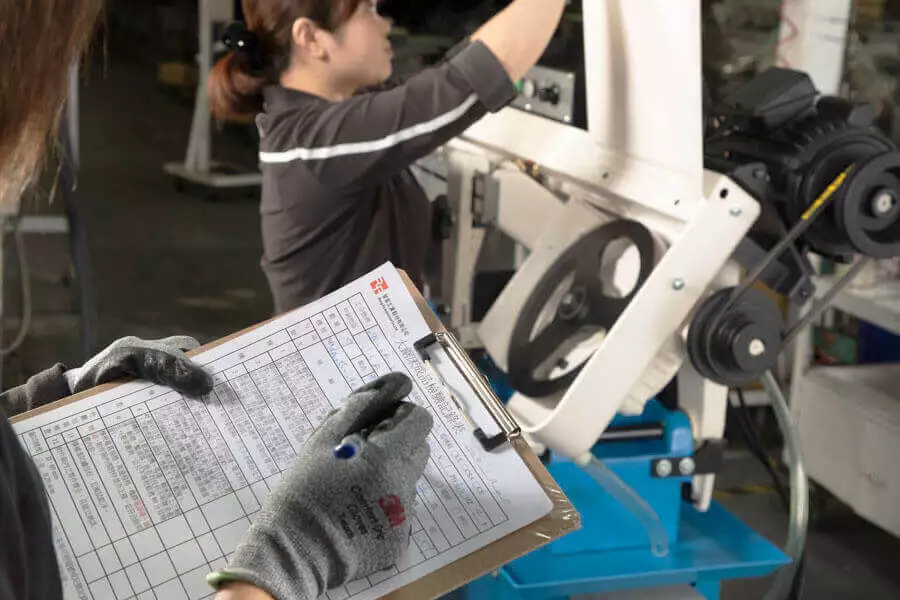 At Rong Fu, following the Toyota Production System (TPS) cause analysis methodology and employing mistake-proofing protocols enables us to guarantee delivery of on-time perfect products to our customers. Total quality management through the TPS eliminates defects and ensures reliable operation to high engineering standards.
Our 2023 semi-automatic metal cutting bandsaws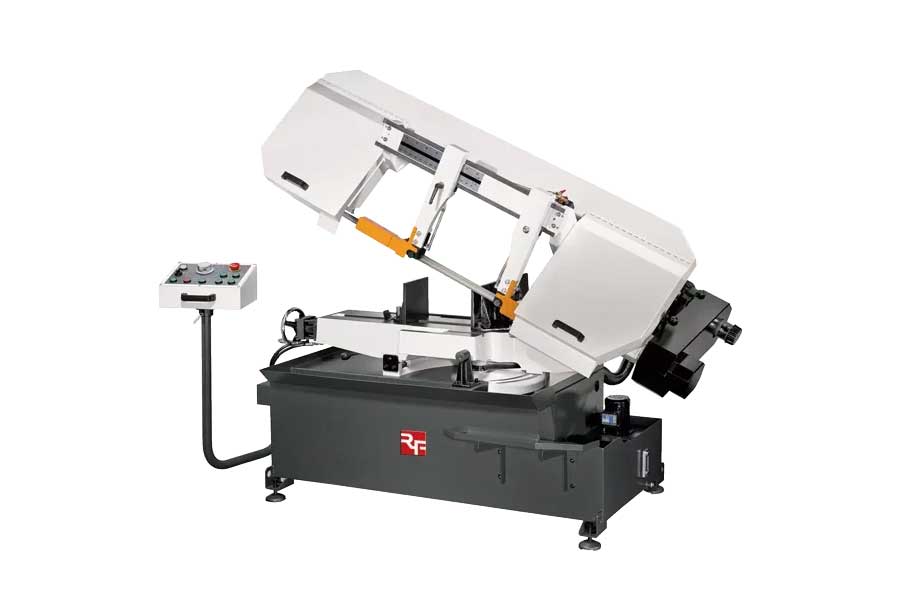 The Rong Fu RF335 semi auto metal cutting bandsaw shown above is a good example from our range of heavy duty metal cutting bandsaws with swivel, variable speed, hydraulic vise and saw bow lifting options for maximum flexibility. This range of features makes the RF335 an excellent choice of primary bandsaw for Turkish manufacturers looking for fast, accurate stock cutting.
---
Standard and optional features of the RF-335 semi auto metal cutting bandsaw
Standard features
Easy To Operate Control Panel
Cast Base with Heavy Gauge Steel Saw Bow
Carbide Guide with Bearings for Increased Stability & Extended Blade Life
Lead Screw & Rack Vise System For Quick & Firm Clamping
Adjustable Blade Guide Arm for Increased Work Piece Precision & Extended Blade Life
Heavy Duty Cast Machine Base & Cast Blade Wheels for Rigidity & Stability
4 Step Pulley Heavy Duty Gearbox
Large Scale for Easy Blade Guide Position Setting
Coolant System for Wet Cutting
Wide Chip Tray with Filter net for Easy Chip Collecting & Cleaning
Clamping Vise for Angle Cutting (0º – 45º)
Suitable for Cutting Tubes, Profiles, Solids Bars, Ferrous & Nonferrous Materials
Includes bi-metal blade, chip brush & length stop set
Optional features
RF-335RV Swivel + Variable Speed
RF-335RVAA – Semi Auto: Hydraulic Vise & Saw Bow Lifting
---
The Rong Fu range of metal cutting bandsaws includes every size from portable machines to industrial workshop machines with 20" capacity. This enables us to match the requirements of any fabricator for any stage of manufacturing processes where metal cutting is needed.
Contact us to discover how our metal cutting bandsaws are your most efficient and accurate option for reliable repetitive cutting operation. All Rong Fu metal cutting bandsaws are built to our excellent quality control standards and are fully featured with additional options and accessories available to meet any specific application you may have.